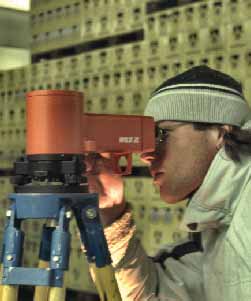 Precise surveying is our passion. With our team of committed experts and professional equipment, we deliver precise surveying and efficient processing of complex surveying tasks. The success of our approach is based on long years of experience.
Our strength is our wide range of services. Whether surveying, engineering surveying, architectural surveying or monitoring: for over twenty years now, we have been promptly on hand for our customers with ultra-modern measuring equipment and customized measuring concepts.
We support planners and architects in ensuring the success of building projects – whatever the size. We support building owners and construction companies in ensuring compliance with statutory regulations. We make our experience in engineering surveying available to construction companies so that special constructions such as bridges, stadiums, halls or wind tunnels can be built with a high degree of precision.
Monitoring systems supply continuous information on every single movement in all types of structures. Deformation surveying and long-term monitoring in building, tunnel, railway and industrial construction guarantee that unexpected events and tendencies can be recognized at an early stage. We use highly precise engineering total stations and the latest GPS technology with high performance data management as well as precise leveling instruments and plumb bobs.